Surface Design and Zines for 9-12s: Wednesdays at 3:30 (Spring 2021)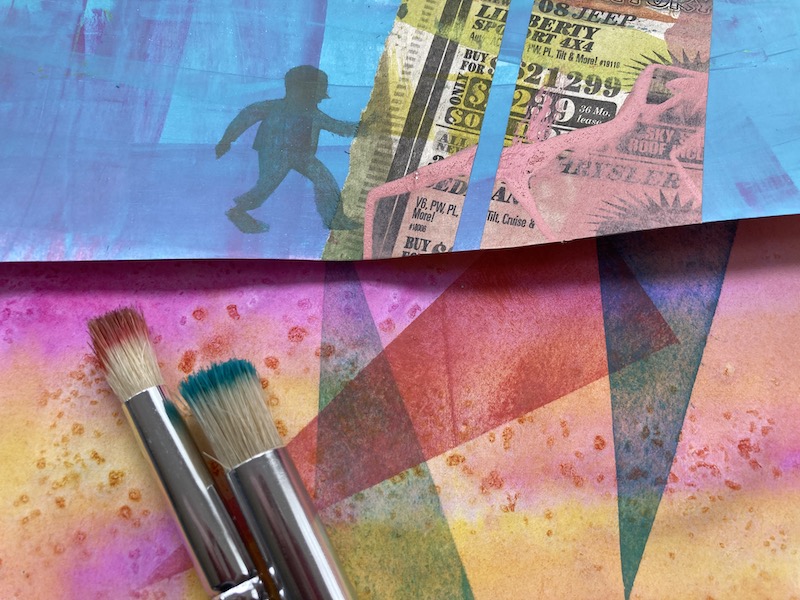 Wednesdays at 3:30 pm - 5:30 pm
05/12/2021 - 06/09/2021
Surface Design and Zines (Ages 9-12) – 2 hrs x 5 weeks
With dry brush painting, stencils, watercolor and paste-paper making we will create art papers with unique surface designs. Onto these papers we will draw, print, paint and play with image transfer techniques. The final mixed-media papers will be bound into hardcover books. We will also make a few collaborative zines! Enrollment limited to 6 per section.
---
To register for this class, please complete the form below and pay by credit card. After you've completed the online signup and payment, you'll receive an email with a link to a registration, policies, and waiver document. Please complete this registration and waiver, and bring it with you to the first class.
Sibling discount: If you are registering more than one sibling in the same semester, enter SIBLING in the Coupon Code field below for a 10% discount.
This section is full. Please try another section or class.