Storytelling with Dioramas and Collage for 6-8s: Fridays at 3:30 (Late Winter 2022)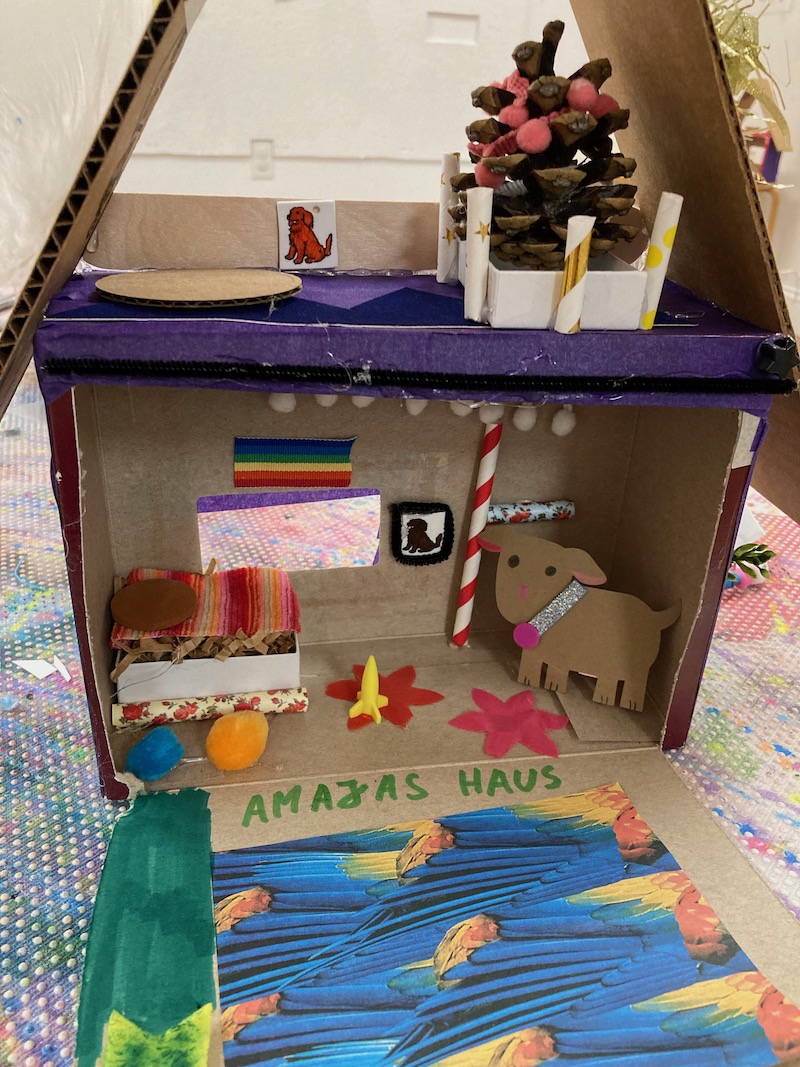 Fridays at 3:30 pm - 5:30 pm
03/11/2022 - 04/29/2022
Storytelling with Dioramas and Collage (Ages 6-8) – 2 hrs x 6 weeks
In this class we will be experimenting with collage and diorama building as storytelling props. As a group, we can decide how our dioramas will connect into a larger scene (think big city or rainforest or underwater world!). The art of collage will come into play as we create scenes for our collaborative piece, as well as art pieces that will go home. Detail and embellishment will be an emphasis in this class, allowing the kids to do a deep dive into their visions and stories. Enrollment limited to 8.
---
To register for this class, please complete the form below and pay by credit card. After you've completed the online signup and payment, you'll receive an email with a link to a registration, policies, and waiver document. Please complete this registration and waiver, and bring it with you to the first class.
Sibling discount: If you are registering more than one sibling in the same semester, enter SIBLING in the Coupon Code field below for a 10% discount.
This section is full. Please try another section or class.