Pretend Play and Miniature Worlds for 4-5s: Mondays at 1:00 (Late Winter 2021)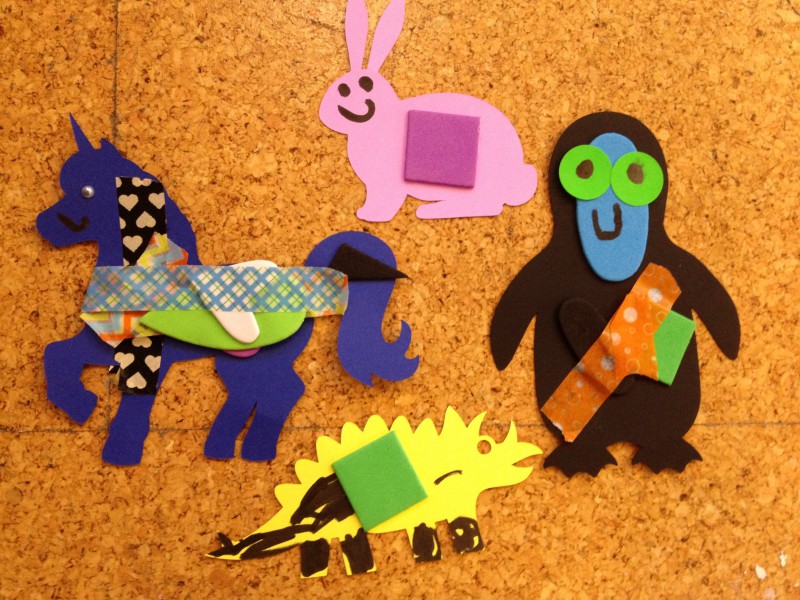 Mondays at 1:00 pm - 2:30 pm
03/22/2021 - 05/03/2021
Pretend Play and Miniature Worlds (Ages 4-5) – 1.5 hrs x 6 weeks
In this class we will take delight in crafting! Using art supplies, upcycled items and learned techniques we will make vehicles with drivers, beds for paper pets, and pretend play goodies such as popsicles and cupcakes. Taking inspiration from the kids in class we can make crowns & magic wands or firefighter badges & mini firefighter figures. When these creations go home, they can inspire play with other family members. Have you ever had an ice cream shop in your own home? Making play money, box bags and inventory will get you started :) Throughout the semester the focus will be on process over product; children at this age are very process oriented and this class is designed to nurture and encourage their art explorations. Enrollment limited to 7 per section.
---
To register for this class, please complete the form below and pay by credit card. After you've completed the online signup and payment, you'll receive an email with a link to a registration, policies, and waiver document. Please complete this registration and waiver, and bring it with you to the first class.
Sibling discount: If you are registering more than one sibling in the same semester, enter SIBLING in the Coupon Code field below for a 10% discount.
This section is full. Please try another section or class.