Paper Craft for 4-5s: Mondays at 1:00 (Late Fall 2022)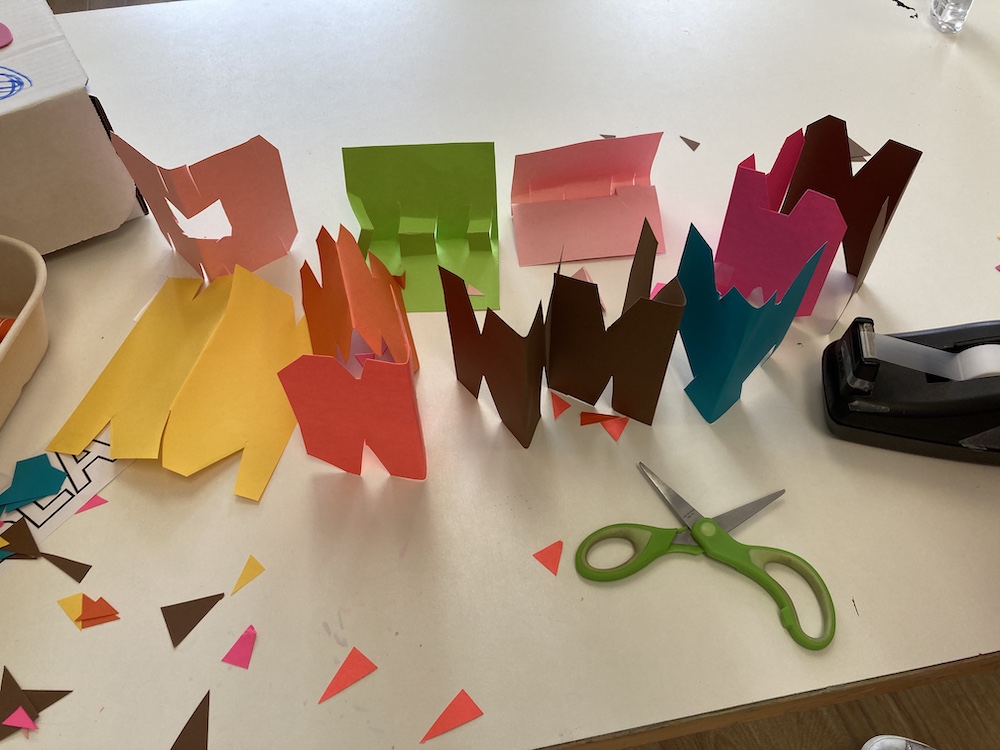 Mondays at 1:00 pm - 2:30 pm
10/31/2022 - 12/05/2022
Paper Craft (Ages 4-5) – 1.5 hrs x 6 weeks
In this class we will explore all things paper! We will first look at some of the many types of paper and how it's made. We will explore ways of folding it and how to cut unexpected designs in it. We will sculpt and collage and build with it. Painting, drawing, and printing are some of the ways we will embellish it!! Enrollment limited to 6 children.
---
To register for this class, please complete the form below and pay by credit card. After you've completed the online signup and payment, you'll receive an email with a link to a registration, policies, and waiver document. Please complete this registration and waiver, and bring it with you to the first class.
Sibling discount: If you are registering more than one sibling in the same semester, enter SIBLING in the Coupon Code field below for a 10% discount.
Register Now!
Bookings are closed for this event.