Mixed Media for 12-13s: Section 1 (Early Fall 2020)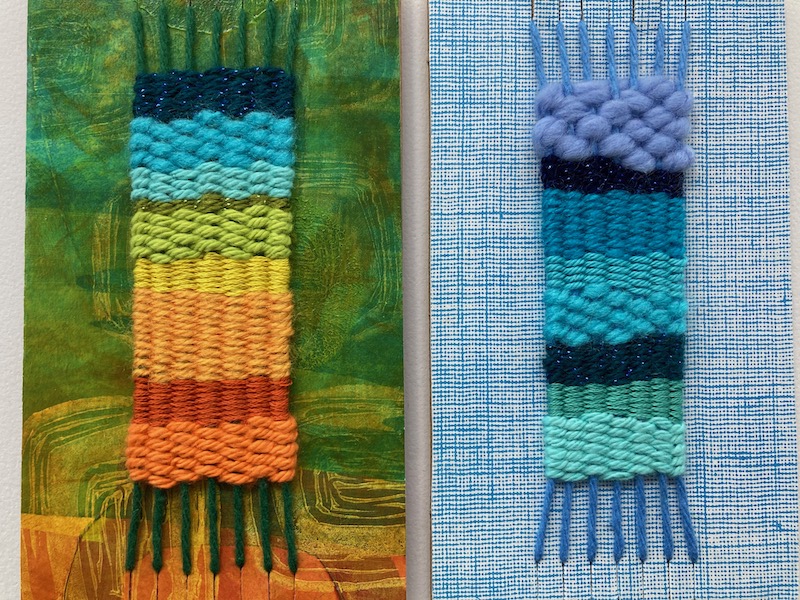 Thursdays at 3:30 pm - 5:30 pm
09/17/2020 - 10/22/2020
Mixed Media (Ages 12-13) – 2 hrs x 6 weeks
In this class we will explore some of the many ways art mediums can be combined. Throughout the 6 week semester, the multi-layered projects will include gelatin and rubber block printing techniques, collage, fiber arts, bookmaking, experimenting with various drawing mediums, and painting with gouache. Some of the projects will include marbling onto and then embroidering into fabric, weaving on collaged looms, stitching into gelatin prints, and crafting accordion 'sketch' books where we will play with paint, pens, and collage. This class allows for student experimentation, adding their own twists to the techniques and projects. Enrollment is limited to 7.
---
To register for this class, please complete the form below and pay by credit card. After you've completed the online signup and payment, you'll receive an email with a link to a registration, policies, and waiver document. Please complete this registration and waiver, and bring it with you to the first class.
Sibling discount: If you are registering more than one sibling in the same semester, enter SIBLING in the Coupon Code field below for a 10% discount.
This section is full. Please try another section or class.