Fiber Arts: Section 1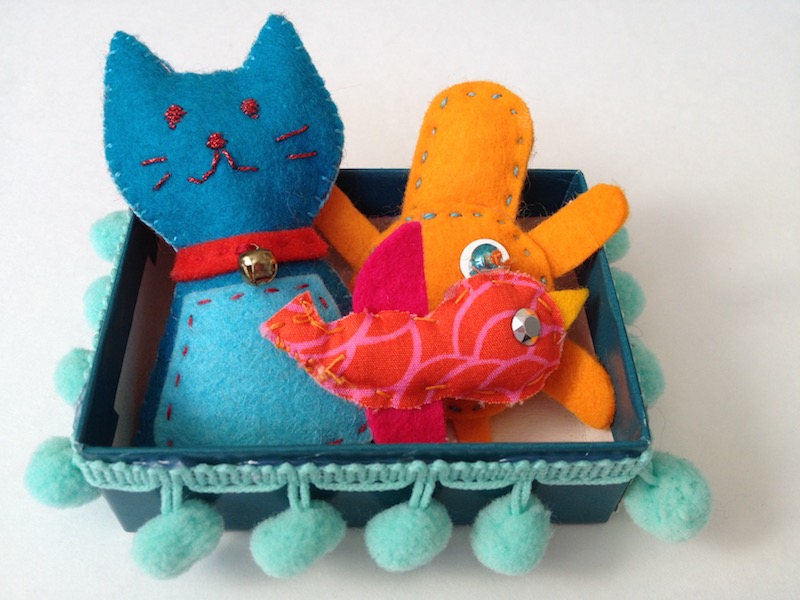 Tuesdays at 5:30 pm - 7:30 pm
09/25/2018 - 11/27/2018
Fiber Arts (Ages 8-12) – 2 hrs x 10 weeks
In a relaxed, cozy atmosphere come spend, in total, 20 hours exploring traditional and modern fiber art techniques, with the joy of crafting and creative spontaneity flavoring it all.
Throughout, we will look at fabric artists, past and present. We will explore types of fabric, what works best for which technique, and learn about the history of textiles and their productions.
Some projects we will take on include:
* Silkscreen t-shirts
* Woven wall hangings
* Batik
* Embroidery and hand stitching
* Simple pattern design for stuffed backpack charms
* Experimenting with leatherwork
* Exploring the world of iron-on: gems, fabrics, images, and HTV (heat transfer vinyl)
Bring dinner along, if you'd like, to eat during this two-hour evening class.
This is a class that allows for individual project ideas and exploration, therefore is for all skill levels.
---
To register for this class, please complete the form below and pay by credit card. After you've completed the online signup and payment, you'll receive an email with a link to a registration, policies, and waiver document. Please complete this registration and waiver, and bring it with you to the first class.
Sibling discount: If you are registering more than one sibling in the same semester, enter SIBLING in the Coupon Code field below for a 10% discount.
This section is full. Please try another section or class.