Paper Engineering for 9-12s: Wednesdays at 3:30 (Early Winter 2022)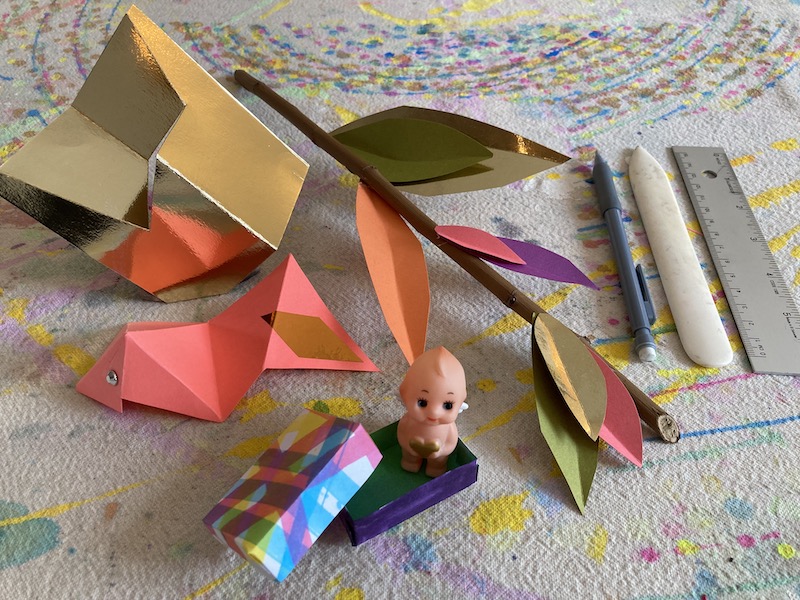 Wednesdays at 3:30 pm - 5:30 pm
01/12/2022 - 02/16/2022
Paper Engineering (Ages 9-12) – 2 hrs x 6 weeks
Printmaking combined with paper engineering will lead this class to some super cool results! We will print patterned papers to use in origami. We will use "nets" (2D patterns) to score and fold into boxes, pyramids & sculptures. Paper-circuit lanterns, pop-ups, a paper airplane launcher, pinwheels, and dip-dying paper will also factor into this dynamic class. Enrollment limited to 6 per section.
---
To register for this class, please complete the form below and pay by credit card. After you've completed the online signup and payment, you'll receive an email with a link to a registration, policies, and waiver document. Please complete this registration and waiver, and bring it with you to the first class.
Sibling discount: If you are registering more than one sibling in the same semester, enter SIBLING in the Coupon Code field below for a 10% discount.
This section is full. Please try another section or class.