Accordion Books and Beads for 9-12s: Fridays at 1:00 (Late Fall 2021)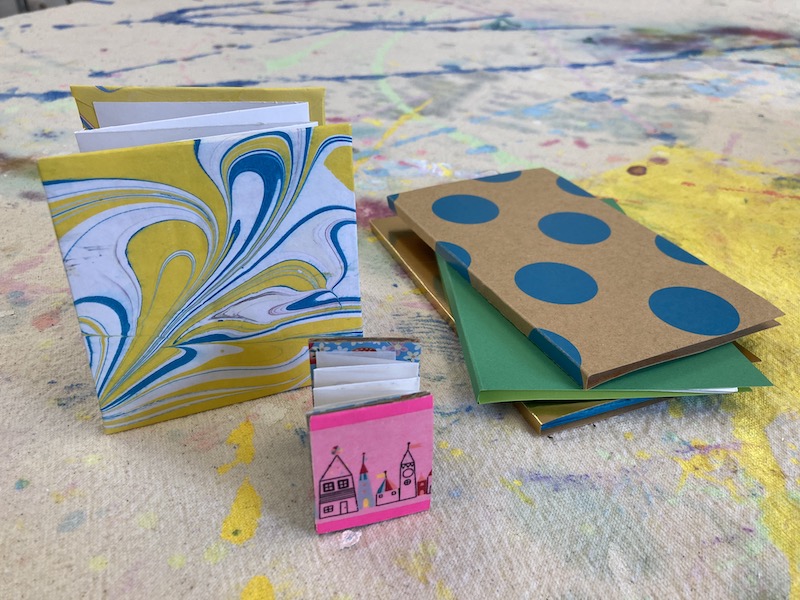 Fridays at 1:00 pm - 3:00 pm
11/05/2021 - 12/17/2021
Accordion Books and Beads (Ages 9-12) – 2 hrs x 6 weeks
This semester we will split our time between folding & illustrating books and creating beads, charms, & talisman. Accordion books can have an elegant sophistication, a casual ease, and everything in between! We will focus on 3 types of accordion books: hard cover, box pleat, and 'simple' accordion. During the other half of the semester we will be turning beads into charms, using oven bake clay to create our own beads, plus stringing them into jewelry, talisman and key chains. Enrollment limited to 6 per section.
---
To register for this class, please complete the form below and pay by credit card. After you've completed the online signup and payment, you'll receive an email with a link to a registration, policies, and waiver document. Please complete this registration and waiver, and bring it with you to the first class.
Sibling discount: If you are registering more than one sibling in the same semester, enter SIBLING in the Coupon Code field below for a 10% discount.
This section is full. Please try another section or class.